lightspeed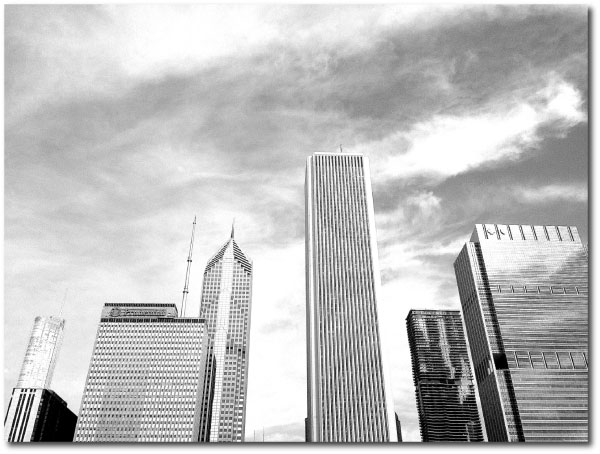 Aon Tower, as seen from Lurie Garden in Millennium Park
Millennium Park in Chicago is a remarkable place. Skyscrapers shoulder together and soar up steeply to the north and to the west. The vertiginous effect of their cliff faces is reminiscent of Yosemite Valley.
Lurie Garden is at the center of the park, and is given over largely to native plants that carpeted the Illinois landscape in the interval between the retreat of the glaciers and the advance of the corn fields. In the silence of a photograph with a narrow field of view, it is as if the city never existed.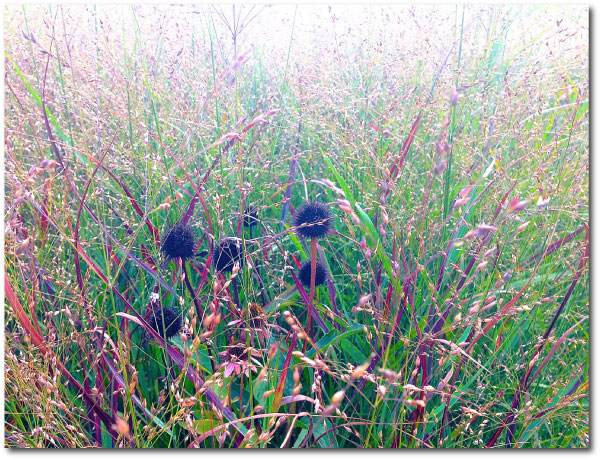 Lurie Garden
Restore the sound, and the the buzz and hum of insects are superimposed on the wash of urban noise. A swarm of bees, algorithmic in their efficiency, and attuned to the flowers' black light glow, collect the nectar. 55% sucrose, 24% glucose and 21% fructose.
When viewed in microwaves and millimeter waves, say from 1 to 100 GHz, the Millennium Park scene displays a similarly jarring juxtaposition. The sky glows with the ancient three degree background radiation — the cosmic static of the Big Bang explosion — subtly brightest in the direction of the Virgo Supercluster. All around, the buildings, the roads and the sidewalks are lit up with manically pulsating wireless transmitters: routers, cell phones, myriad sensors. In highly focused 6 GHz and 11 GHz beams, billions of dollars in coded securities orders streak above the urban canyons on line-of-sight paths linking the data centers of Chicago, Aurora, and suburban New Jersey. The fastest path of all runs through the top of the monolithic Aon Tower, where the signal is amplified and launched onward across the Lake and far into Michigan.
The microwave beams are a new development. In mid-2010, price movements at the Chicago Mercantile Exchange generated reactions in New Jersey nine milliseconds later. The signals traveled on fiber optic cables that meandered along railroad rights-of-way.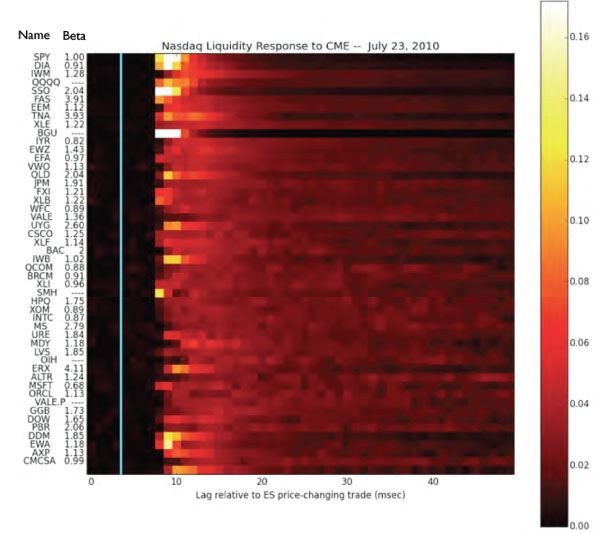 Now, the messages arrive within a few microseconds of the time it would take light to travel in vacuum, galvanizing the swarm of algorithms that are continually jostling and buzzing in the vicinity of the match.