HD 156846 (save the date)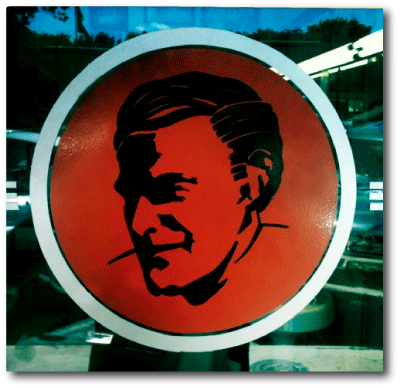 Seems like every other year, a good opportunity arises for small-telescope photometric transit observers to participate in a big discovery. In 2007, oklo.org egged everyone on to observe HD 17156 during the transit window of its e=0.69, P=21.2-day planet, and the results were quite satisfactory. In early 2009, there was the exciting detection of the HD 80606b transit. This year, there's a very interesting opportunity to see whether HD 156846b (RA 17 20 34.31129, DEC -19 20 01.4991, V=6.5) occults its parent star.
HD 156846 b was discovered by the Geneva Team in 2007, and weighs in at a hefty 10+ Jupiter masses. Its orbital period is 359.6 days, just short of a year, and it has a very high eccentricity, e=0.848. The orbital geometry is quite favorable, leading to a ~5% chance that transits will be observable. In addition, the transit window is well constrained as a consequence of the large radial velocity swing that the planet induces in its parent star. Here's the set-up, with the inner solar system orbits shown for scale: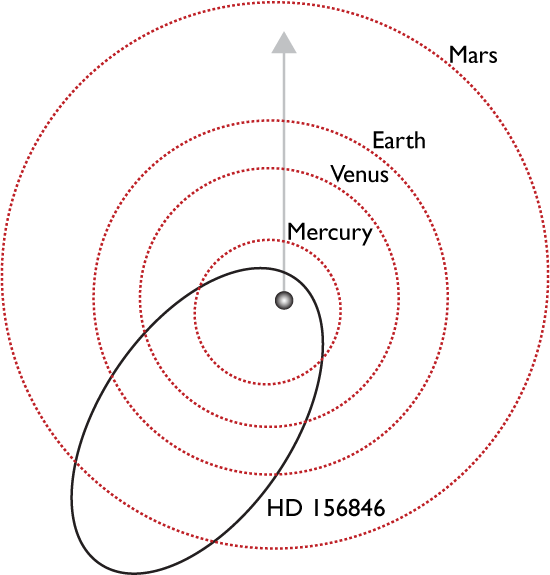 Observers worldwide should plan to be on the sky this August 23rd, 24th, and 25th, a bit more than three weeks from now. Be sure to check back at oklo.org and to follow twitter.com/transitsearch for updates and interesting details as this opportunity draws near!