One year out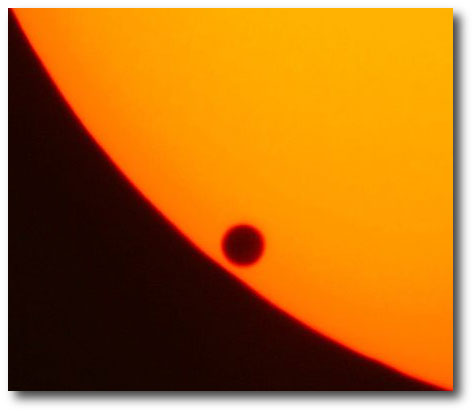 It's Sunday afternoon here in Santa Cruz, meaning that GMT-wise, it's already June 6th, and the next transit of Venus is exactly one year away. Seems like an appropriate moment to recall a quote by astronomer William Harkness from 1882 (by way of Stephen J. Dick's Sky and Ocean Joined: The U.S. Naval Observatory 1830-2000).
We are now on the eve of the second transit of a pair, after which there will be no other till the twenty-first century of our era has dawned upon the Earth, and the June flowers are blooming in 2004. When the last transit season occurred the intellectual world was awakening from the slumber of ages, and that wondrous scientific activity which has led to our present advanced knowledge was just beginning. What will be the state of science when the next transit season arrives God only knows. Not even our children's children will live to take part in the astronomy of that day. As for ourselves, we have to make do with the present.
There's something oddly appealing about the nonintuitive spacing of Venusian transits, a 243 year repeating pattern, with transits occurring eight years apart, then a gap of 121.5 years, followed by an eight year interval and then a 105.5 year spacing. I'm certainly looking forward to June 6th 2012, when a healthy fraction of the transit will be visible from Lick Observatory on Mt Hamilton. For updates, be sure to bookmark the Transits of Venus Project website, which launched today.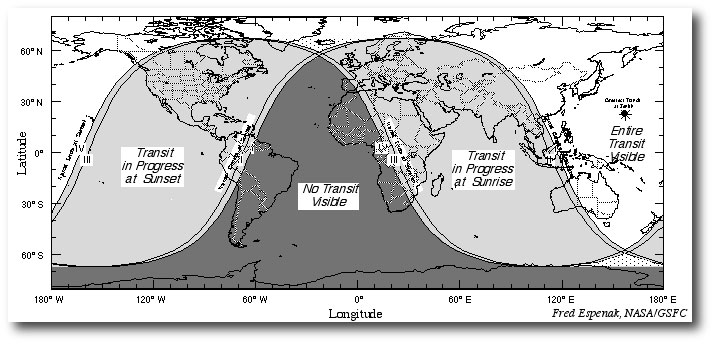 I can't help feeling uneasy, however, thinking about the state of affairs on Dec. 10-11 2117…